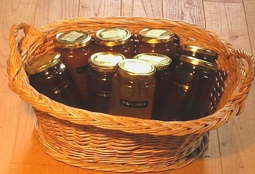 We ship to all the countries of the European Community plus 14 destinations outside Europe including:

Switzerland, the United States, Canada, Australia, China, Japan, Hong Kong, Singapore, South Korea, Thailand, Vietnam, India, Russia and Israel.

If your country is not listed above, please contact us.

MONDIAL RELAY: For France, Belgium, Luxembourg and Spain, you can choose to have yourself delivered to a relay of your choice.
The Collissimo parcels are delivered against signature. The Colissimo shipments are covered by insurance.
The site calculates shipping charges as soon as you have entered a shipping address. If you live in France, you can pay by check. For France, as for other countries, it is possible to pay by credit card (secure site) and Paypal.
If you wish to become a reseller, thank you for contacting us.